About Greg Revera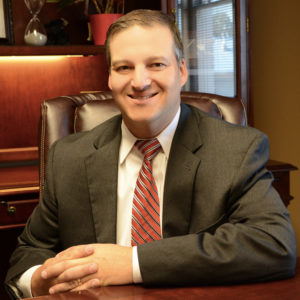 Practice Areas
Complex Business Litigation
Intellectual Property Litigation
Antitrust Litigation
Patent, Trademark, & Copyrights
Education
J.D., George Washington University Honors, 1999
B.A., Marine Affairs, University of Miami, 1995
Bar Admissions
Alabama, 1999
US Patent and Trademark Office, 2003
U.S. Court Admissions
Northern District of Alabama
Eastern District of Wisconsin
Western District of Wisconsin
Eastern District of Tennessee
11th Circuit Court of Appeals
Greg has been practicing commercial litigation in North Alabama for 20 years. First as a partner in a large regional law firm for 11 years and then Greg decided to focus his practice on a smaller firm with a national presence. Prior to founding the Revera Law Firm, Greg served as national outside litigation counsel for the nation's largest supplier of exterior building products. In that capacity, Greg was involved in litigation and arbitration matters in over 30 states and the District of Columbia. He has experience across a wide range of commercial, intellectual property and antitrust litigation. Greg has always enjoyed helping others find resolutions to difficult problems. He is a zealous advocate for his clients' positions and rights.  Greg strives to be creative and to find pragmatic strategies in complex litigation.
As a registered patent attorney with a background in biology, Greg's patent practice focuses on patent prosecution in the fields of biomedical devices and biotechnology.  Greg assisted as IP counsel in the 2008 sale of Open Biosystems to ThermoFisher. Greg also represents clients in the enforcement of their intellectual property rights. In one notable case, Greg successfully enforced trademarks of various automotive companies in cases against counterfeit part manufacturers.
In Antitrust and Complex Litigation, Greg represented Huntsville Utilities in obtaining a $33 million dollar RICO jury verdict against natural gas marketing company, ProLiance Energy, LLC. At the time, the verdict was the largest verdict ever returned by a Northern District of Alabama Jury. Most recently, Greg served as counsel to a group of furniture manufactures who successfully brought claims of price fixing against their raw material suppliers in a national multi-district litigation case. In 2018 Greg recovered a 1.85 million dollar jury verdict in favor of the heirs of an estate against its administrator for embezzlement and fraud.
Greg is active in his community, does fundraising for Make-A-Wish foundation and is currently a board member of the Madison Baseball Association.  As an amateur astrophotographer, Greg has had his photos published in a number of national publications.   More about Greg's astrophotography can be found at www.Revera.Space.